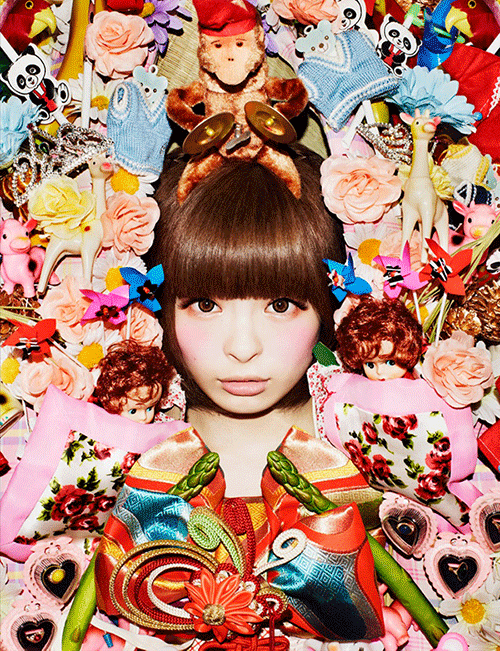 What a glorious December issue of Dazed & Confused. 'Fantasia', featuring a compilation of Asia's rising creative talents from all over the spectrum thanks to lovely Nicola Formichetti.
If you don't know who Nichola Formichetti is, he's the cutie Eurasian fashion warrior! Formichetti is creative director for French fashion house MUGLER, fashion director of
Vogue Hommes Japan
, fashion director for clothing company Uniqlo, frequent contributing editor of
V Magazine
(among others), as well as frequent collaborator of pop sensation Lady GaGa. Top that!
"This generation has no fear, just pure excitement. Everything is new and progressive – I want to celebrate that."
100% agree. The advancement of technology has made an incredible impact on the young people of today. Gaining confidence, support and inspiration! Nicola uses this opportunity to highlight some of the rising talents in Asia today, from China to Japan
(Soon to be London with Muni.Muni *watch out*) As my lovely gyal Emmie stated, any one else who's interested in Asia's amazingness would probably hyperventilate after seeing your everyday internet idols. Eva, La-D-Da, Brooke Candy, Mademoiselle Yulia, Yoon etc

.
Get your hands on this copy, you won't be disappointing!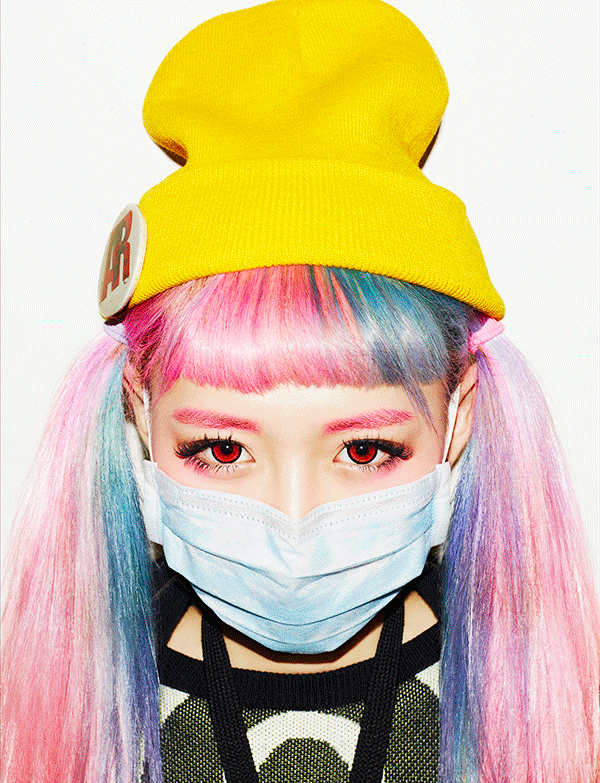 Me and the crew were lucky enough to be invited by Carri Munden of Cassette Playa to come to the launch party!!! Thanks so much <3
NOW
Allow me to help you visualize our adventure, literally
.
We walk down dark road following Dodo's memory of google maps. We see man in neon jacket. Man leads us to another man outside bright lit entrance. Man asks for I.D, then he goes "nah" *checks bag*, we all go in.
Next, we approach guest list people. ejekjdhbj The lady at the desk remembered me and Dodo from Carri's workshop from the beginning of 2012 and let's us all in (
what a sweetie
)
We walk up stairs to an open balcony filled with fitties smoking, turn to the right you see an animation of the many Nicopanda x Dazed logos.
Walk into the humongous warehouse and glare at the awesomeness.
Enough with the literal visualizations, i shall now let the picture do the talking.
How cute was the entry stamp~


They even played some kpop which instinctively triggered us to dance like crazy, and how cute was it when the whole venue danced together to Gangnam style, aw.
Dazed's picture of us on their instagram
here
The party was visually awesome, both the venue and the people. I really hope we get the opportunity to go to many more in the future! It was awesome seeing/meeting old and new faces in the fashion scene. Like, everyone from the East London fashion scene was there, awesome people man, awesomenes.
See you guys in 2013. Big things will be happening then, so keep your eyes peeled~
Love you (ノ◕ヮ◕)ノ*:・゚✧