Pretty much stole all of
Joels
pictures for this post~
Anywho, on the 20th of June me and the crew were invited to the re-launch of Primitive London which unveiled their latest collaboration with Nadir Tejani: TEN.
For many of who don't know about
Primitive London
they're composed by the lovely Lui Nemeth and Andrew Grune.
'Primitive London is a network of underground designers, artists and musicians that collaborate to create fashion, art, events and parties around the world. Dissolving the line between fashion and art, Primitive is an ever-evolving phenomenon promising the customer the leading edge.'
Currently stocking: Ambush, Ava Catherside, Balmung, Banzai, Cassette Playa, Cottweiler, Nano Aoshima, Primitive, Underground Shoes and many more to come in the future~
This collection has drawn it's inspiration from the geometrical Primitive logo, each piece in the collection's number of pattern pieces corresponds to it's place in the collection; for example #1 Hat is built from 1 part of the logo and #10 Coat is built all 10 parts of the logo.
The fashionisto has written a good entry on their collaboration including pictures of the 10 piece collection.
Ten has brought together the two brands ethos: simplicity, functionality and community. Success~!
~The collection~
Cassette Playa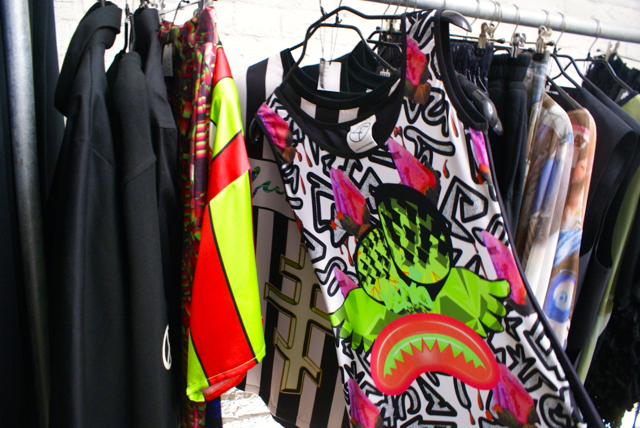 C.P
C.P
Shark jaw sunglasses - Ilil / Tassle necklace - Cottweiler / Cassette Playa tees
'disk' bag -Banzai / 'bra' backpack - Joseph Nigoghossian
Ambush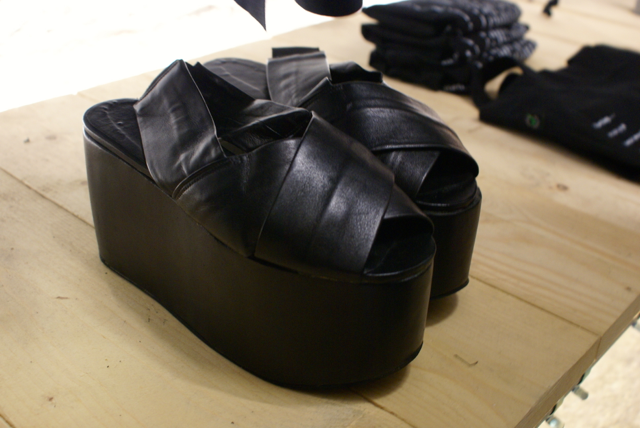 Nano Aoshima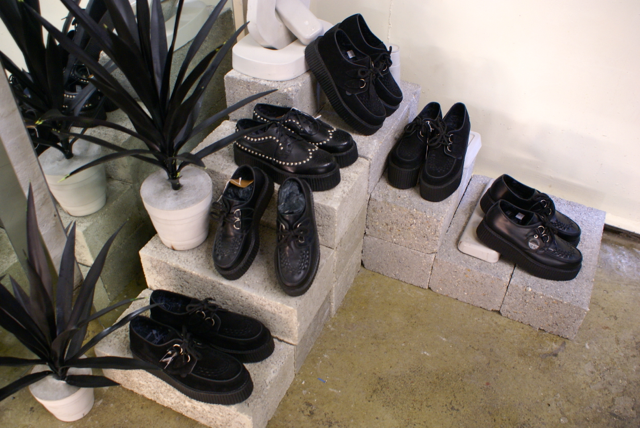 A Range of Underground Shoes
I got the chance to meet such amazing people while sipping on tasty Sangria Lui made all night.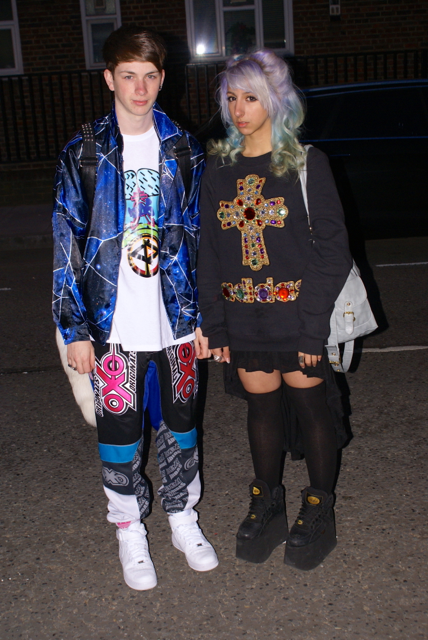 Badmans on road, don't watch!
I miss Joel so much ;A;
Although, London is seen as one of the fashion capitals, it can't compare to Tokyo. We may have alot of praised upon designers, however, a lot of them are not as known. Camden's lost it's unique vintage shops, punk's that used to stud their jackets in the streets, it's all just a tourist attraction with shops copying each other, people have lost their passion for fashion that they truly love (We still have Happy Shack though 8D) we're missing unique cult stores. There're so many amazing underground designers out there that deserve to be noticed, we need cool boutiques like Fake Tokyo or DOG.
(sorry for the little rant)
I'm so happy we have Primitive London, it's a start <3